Sit back, relax and let us handle the email marketing of your ecommerce business.
Managing email marketing for your ecommerce business can be a time-consuming task. There's so much to keep in mind:
Planning email strategies.
Creating email campaigns.
Diving into the metrics to see what works and what doesn't.
Making sure your templates are still up-to-date.
Thinking about which automated email sequences you'd like to implement.
And so on, and so on…
You know that emails are crucial to the success of your ecommerce website but meanwhile, you're thinking: "Urgh, I have so much other important stuff to do. I don't want to deal with this right now!"
If this sounds like you, you might be interested in our complete growing kit!
During this  ongoing program, our team will work closely together with you on a monthly basis and take continuous steps to improve your email marketing efforts. This way you can keep doing what you really want to do, while we take care of everything that has to do with emails.
Strategic consultancy and roadmaps
With the best practices of email marketing in mind, our digital strategists will continuously analyze, plan and create roadmaps that spot new opportunities to ensure growth for your ecommerce business. By setting up regular A/B tests, we'll discover the approaches with the most impact on your audience.
Email campaign management
Sit back and relax while our team takes over the day-to-day production of your email campaigns. Whether you want to:
launch a new product line;
get ready for a holiday shopping spree;
or set up an automated email sequence.
We've got your back! Our team takes the hassle out of creating email campaigns. We design and code your emails AND we make sure they look awesome on every possible device or mailclient. Plus, we test everything before sendout and then schedule the campaigns.
Monthly testing, reporting and analysis
As a business owner you want to know the *buzzword* ROI of your email channel. That's cool, you are totally right!
That's why our team will provide a monthly report that gives you valuable insights into the results of your email campaigns. You'll learn what worked and where we need to adjust sails. We take these insights into account for the following months.
And of course, you'll always get: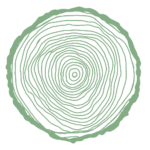 Years of experience in email marketing
With over 7 years of experience, we know the ins and outs of email marketing. We've successfully handled email programs for small businesses, global enterprises, ecommerce businesses, B2Bs, B2Cs and non-profit organisations. We hope you're next on the list!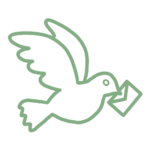 Clear and fast communication
We make sure your project will be picked up and handled in record time. Our key to success? Informing and engaging our clients about what our team is doing, and what the impact is. In addition, we welcome your questions and insights at any time.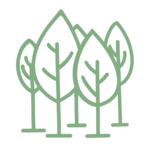 A talented team of email experts
We work closely together with a network of digital Jedi Masters. Designers, developers, copywriters, user experience experts, data specialists,… from all over the world. With our skills combined, we provide effective email solutions that appeal to, engage and activate your prospects and customers.
Holy guacamole, I want in
That's great. We'd love to hear from you!
You can book a free consultation so we can have a chat about your business, your goals and challenges.