The world of Wooden Amsterdam
Inspired by the beautiful, eco-friendly lifestyle items of the Wooden Amsterdam webshop, we proactively reached out to them to see if they were interested in growing their online story with email marketing. And we got lucky: they were.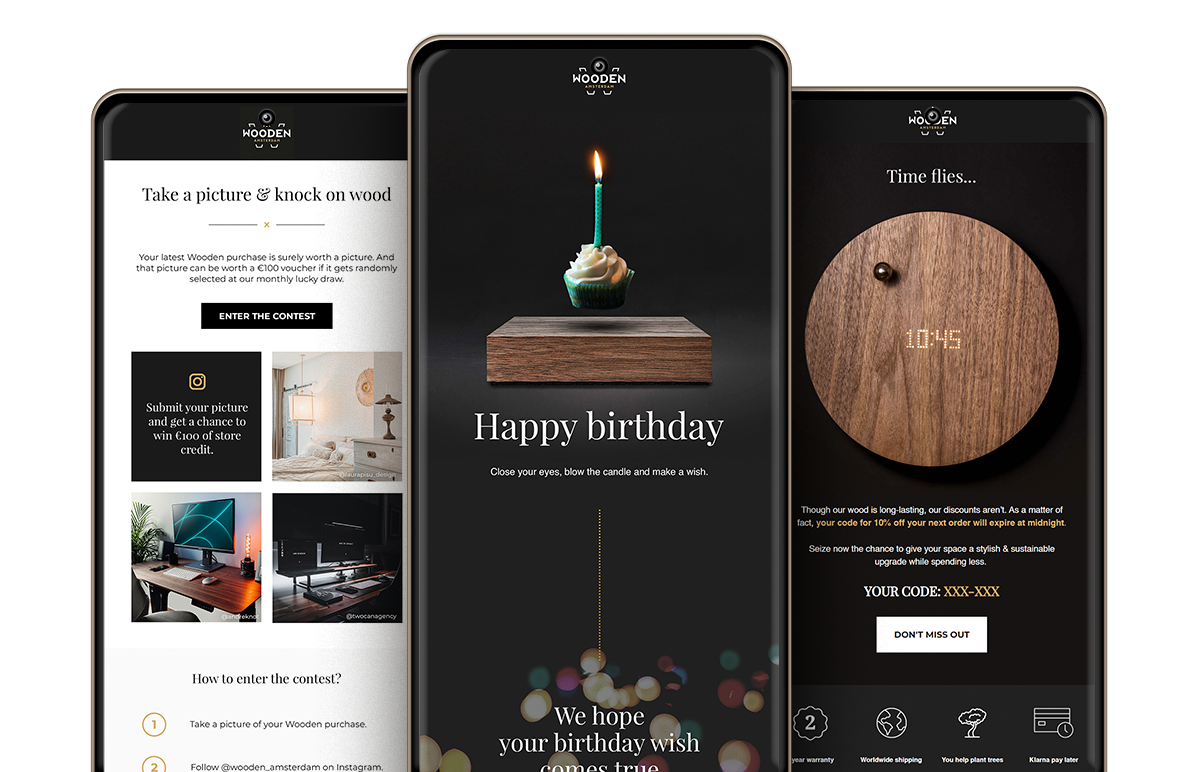 To get their emails back on the right track, we crafted a full automation journey using behavioral triggers & adapted messaging based on customer wants and needs. Combining these flows with a strategic campaign calendar, we made sure to communicate consistently & to be in line with their overall marketing efforts.
Choosing Saluton means choosing a structured, fast approach and high-quality work. PJ and his team put their heart and soul into their work, which makes us a good match. They have a knack for quickly understanding a brand or idea and translating it into email, without additional guidance needed. That makes Saluton professional and approachable to work with.
FOUNDER @ WOODEN AMSTERDAM
A friendly welcome into the world of Wooden Amsterdam with strategic message splits based on the customer's interest, which we collected at signup.
A crucial flow to bring back those who almost placed an order… but left.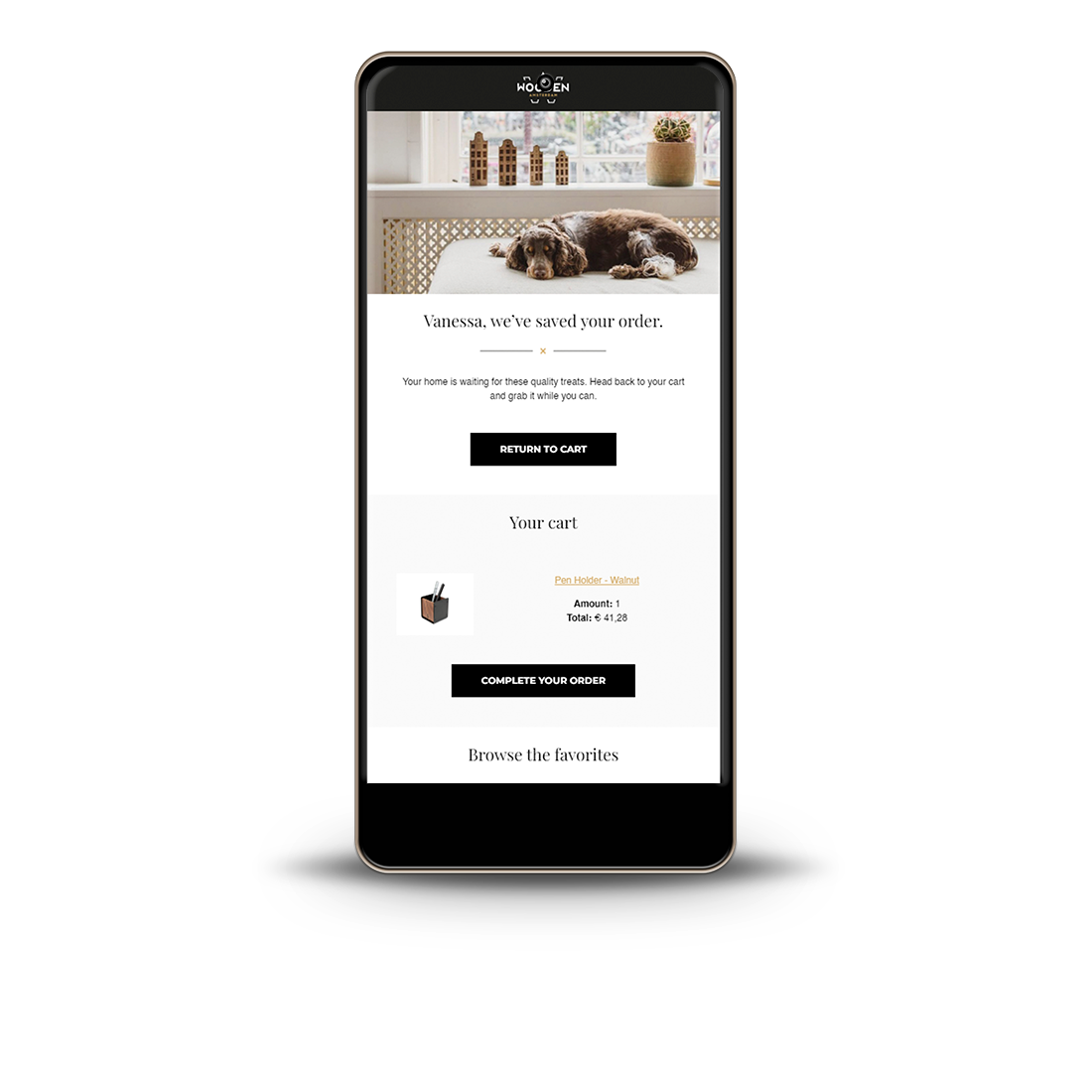 Post-purchase flows for new and repeat customers
Get rid of buyer's remorse & deliver an exceptional onboarding experience to keep engagement & excitement high after a purchase.