Saint Patrick's Day is one of those holidays where brands go the extra mile to delight their customers. Not only do they offer special discounts, free shipping, coupon codes or a special selection of products, but they also put a lot of effort in creating beautiful email designs that make sure their email stands out from the crowd.
We've collected our top 6 favorite Saint Patrick's Day email campaigns to inspire you. Let's have a look at how they did it.
This visually appealing email from Boden features a range of clothing items that gradually change color once you start scrolling (hence the reference 'Over the rainbow'). It breaks with the traditional 'all green' approach you usually see in Saint Patrick's Day emails.
What we really like are the micro call to actions between the products to keep the readers scrolling: 'Keep going', 'Go on don't stop…', 'You're almost there' and 'A little further'.
At the end of the email, they reveil their offer: 11% discount + free shipping + a free gift.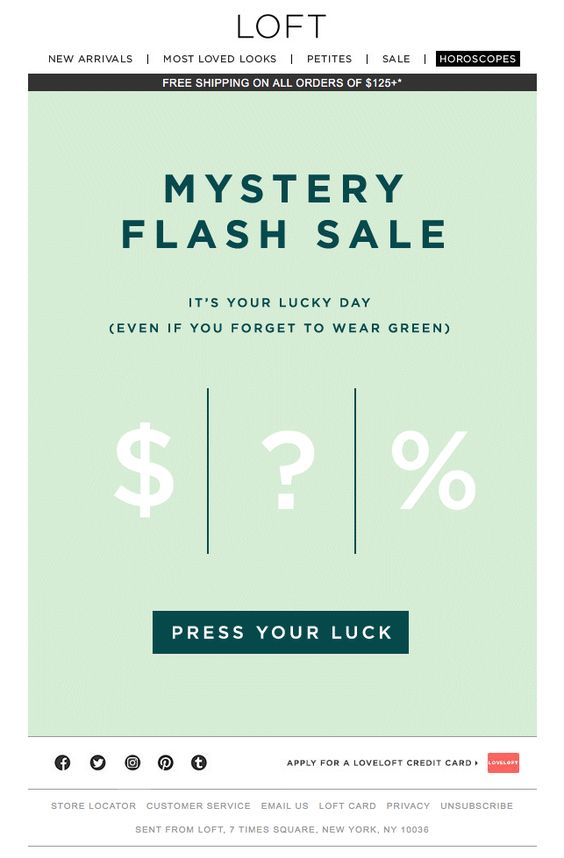 LOFT celebrates Saint Patrick's Day with a mystery flash sale. Their email is simple, elegant and straight forward. All focus is guided to the bold call to action button because that is the only way to discover the offer.

UBEReats decided to keep their Saint Patrick's Day email design in line with their brand style. Instead, they chose to blend in the Irish colors in their signature illustrated visuals and use language that resonates during this festive day.
Their message is clear: while you're out to party and have fun, they've got your food covered.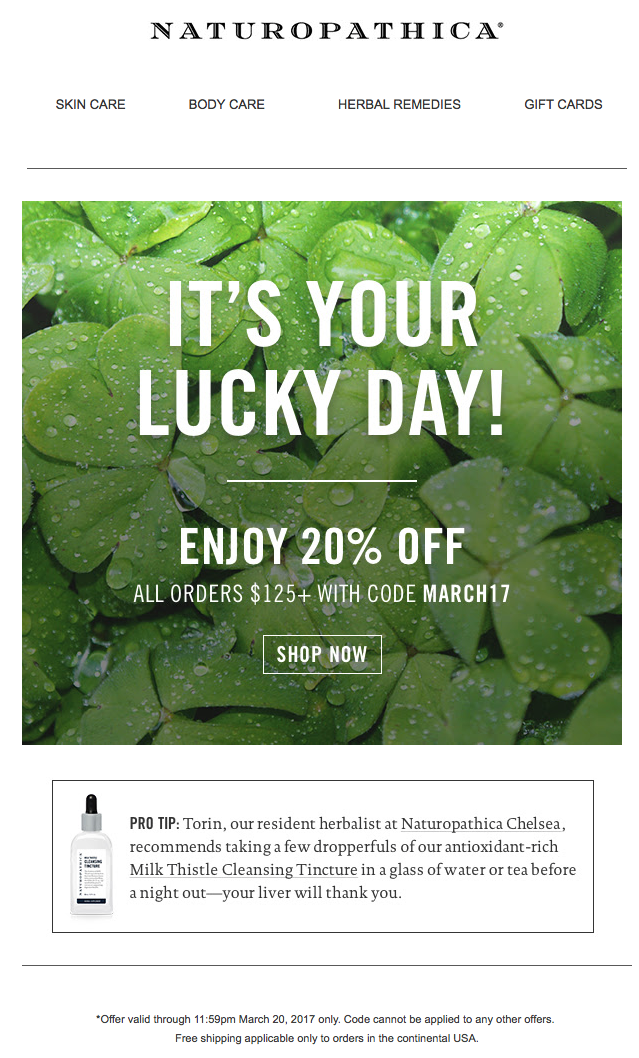 A great festive email from Naturopathica. Their key visual and main message is bold, in your face and fully in-theme.
We especially like their relevant product recommendation for those who are planning on a heavy night out.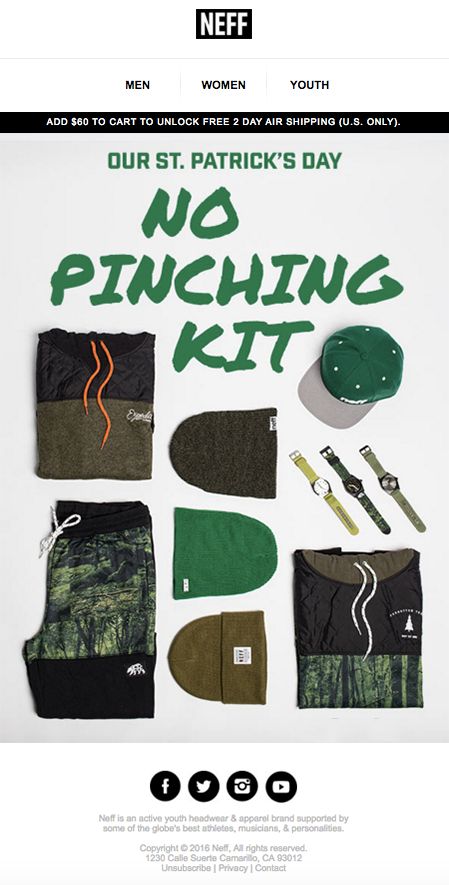 A creative and appealing email from NEFF. We love the flatlay photo and the headline 'Our St. Patrick's Day No pinching kit'. Relevant and a great selection of products. 

The Body Shop went all the way and created a custom email design with shamrocks, a special selection of products, big green titles and a 'Buy 3 get 2 free' promotion. Very festive and an creative way to highlight their products.
Which email is your favorite? Let us know in the comment section below!